Maximum duration of work permit three years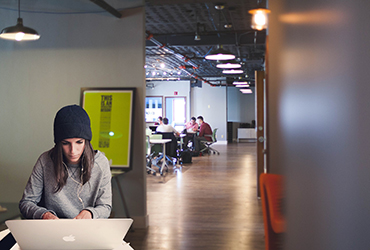 In certain cases, you as an employer must apply for a work permit for employees who do not originate from the European Economic Area (EEA) or Switzerland. The EEA consists of the EU Member States, Norway, Iceland and Liechtenstein. As of 1 January 2022, a work permit can be granted for a maximum of three years, depending on the conditions.
Maximum of two years with full labour market check
A work permit with a full labour market check can be granted for a maximum of two years instead of one year. A full labour market check implies that the UWV first checks, according to a certain methodology, whether suitable personnel can be found within the EEA and/or Switzerland; this is called priority labour supply. The available vacancy must also be reported to the UWV at least five weeks before submitting the application. In addition, you must be able to demonstrate that you have made sufficient efforts to fill the vacancy with priority labour supply.
The UWV will not conduct a full labour market check if there are extraordinary circumstances that require a fast filling of the vacancy and that could not be foreseen or influenced.
No full labour market check for certain activities
An exception is made for certain activities, for which no full labour market test takes place. This applies to the exercise of a spiritual, religious or ideological function. An exception is also made for international trade contacts, education, training, voluntary work, international exchange and other cultural contacts, and for foreign nationals with a valid work permit.
Conditions for a work permit expanded
The new WAV has also added a number of conditions for obtaining a work permit. For example, you as the employer must pay the wages stated on the work permit to the employee through a bank account. These wages relate to work for a maximum of one month. This way, the Dutch Labour Inspection can better monitor the payment of wages.
The application for a work permit can also be rejected if no economic activities take place in your organisation. If you have recently started your business, you will have to be able to demonstrate that your business has started. The UWV will then agree with you on the period within which you must demonstrate this. Furthermore, if you apply for a work permit of longer than one year, you are obliged to offer the foreign employee training in the Dutch language.